茶室は二畳しかないミニマムなサイズがあります。そんな狭小な茶室でお茶会を体験して私がみたものは、純度の高いコミュニケーションでした。亭主が茶を点てる所作に伴う心地良い物音、お茶を飲むときにのどを鳴らさないよう気遣う客ーー絶妙な緊張感を生む狭小な空間を用意したことも含めて、亭主のおもてなしを感じざるを得ませんでした。茶室の本質とはコミュニケーションツールではないでしょうか。
茶器など考古学が主に扱う物質的な「モノ」ではなく、主客の間で共有されるその無形な「コト」こそ茶室の本質です。それを未来に伝えていくには、それを体験し、記憶し、共有するのがひとつの手立てかもしれません。
The tea ceremony room is an extremely small space that may be completely filled by just the host and a single guest — an extreme style of hospitality. Our natural sense of territory normally makes us very nervous when another person invades our personal space. Extreme closeness with almost touching knees is almost inevitable for the tea ceremony. Great sensitivity between host and guest is required to enjoy the sophisticated setting.
Modern communication with SNS and mobile phone has definitely changed the sense of distance among people. In this artwork, people may take away a circle of a string and experience the space of two tatami mats with friends or family at home. Participants are invited to share their experiences online.
The tea ceremony room has been physically preserved, but now I wish to preserve the intangible experiences of this space and communicate them to the future.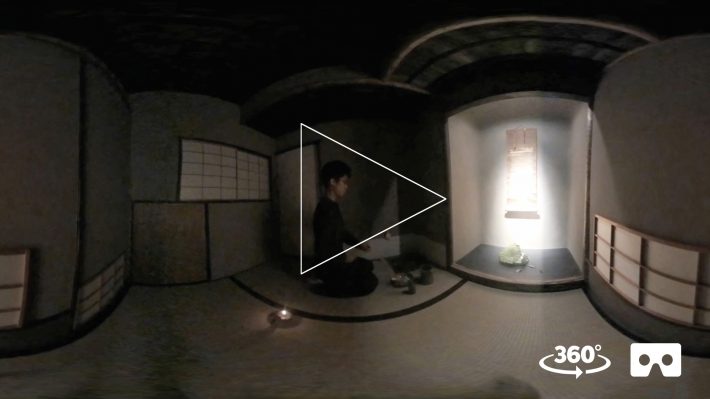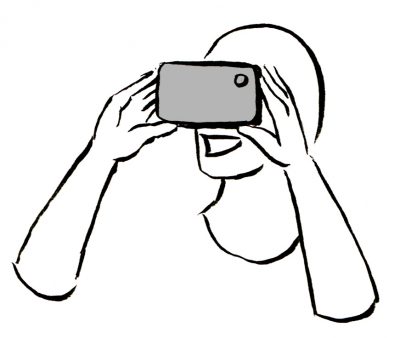 360°VR動画で二畳サイズの空間を疑似体験
Google CardboardなどVRゴーグルをお持ちの方は二畳茶室にいるかのような追体験ができます。(詳しくは「VR体験する方法」)
PCブラウザーの場合はマウスのドラッグで空間を360°確認できます。
360°Virtual Reality movie
exprience the narrowness of two tatami mats tea ceremony room
For PC browser :
Playback the following 360 movie and drag to view around.
For smart phone :
Search the 360 movie by keyword "czonevr" in your YouTube app.
Playback the the 360 movie and tap the Cardboard icon.
Setup your smart phone with your VR goggle(ex. Google Cardboard).
---
二畳サイズの赤い糸で囲んで記憶をつくって、SNSで共有しましょう
会場からお持ち帰りいただいた赤い糸で家族か友人と囲い、二畳茶室の話を聞かせてあげてください。
その様子を写真に撮ってハッシュタグ#czonevr を付けてSNS投稿してください。このタグを付けられた写真は逐次このページにアーカイブされます。
Represent by the circle of string
Enter the circle and talk with your friends or family at home
Share on SNS
Take a picture and share on SNS with hashtag #czonevr
---
---
VR体験する方法
VRゴーグルの入手
おすすめの千円前後の手頃な商品
YouTubeアプリで再生
スマートフォーンのYouTubeアプリで、360度動画を再生。
指定の動画を再生するには、YouTubeアプリ内で"czonevr"を検索していただくか、下記のQRコードを読み取ってください:
二畳茶室
4.5畳茶室
公園
バー
CardboardモードON
YouTubeアプリで360度動画を再生して、画面にあるCardboardアイコンをタップすればVRモードに入ります。お持ちのVRゴーグルにセットしてVR体験ができます。